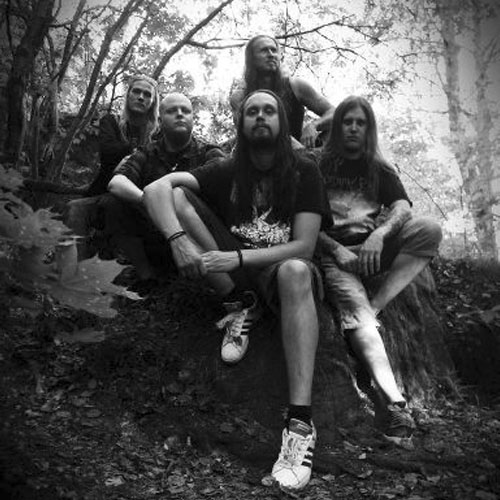 Origin: Finland
Style: Dark/melodic death metal
Formed in: 2007
Released on: Black Vulture Records
Line-up
Rolle – Vocals
Jake – Guitar / Vocals
Kride – Guitar
TK – Bass
Sami – Drums
Bio
Formed in the west coast of Finland in mid 2007 Concrete Icon was right from the beginning determined to move along darkened paths of death metal with their monolithic riffs and melancholic melodies.
Lyrically plunging into twisted depths of anxiety, suffering, death and religious morbidity the band is on its way to infect the underground with their blackened sermons. So far they have released two demos "Flood of darkened thoughts (2008)", "Desecrating the throne (2010)" and EP "Where the horns reign (2012)".
While suffering from series of line-up changes since the formation days the band has stayed true to their darkened vision and as a proof of that the band released their debut album in July 2013 on BVR.
External links
Facebook
Metal-Achives.com
Released on Downfall (BVR)
bvr-009 / 2015 / Concrete Icon – Through Agonizing Past
bvr-005 / 2013 / Concrete Icon – Perennial Anguish
bvr-003 / 2010 / Concrete Icon – Where the Horns Reign
Ralated media