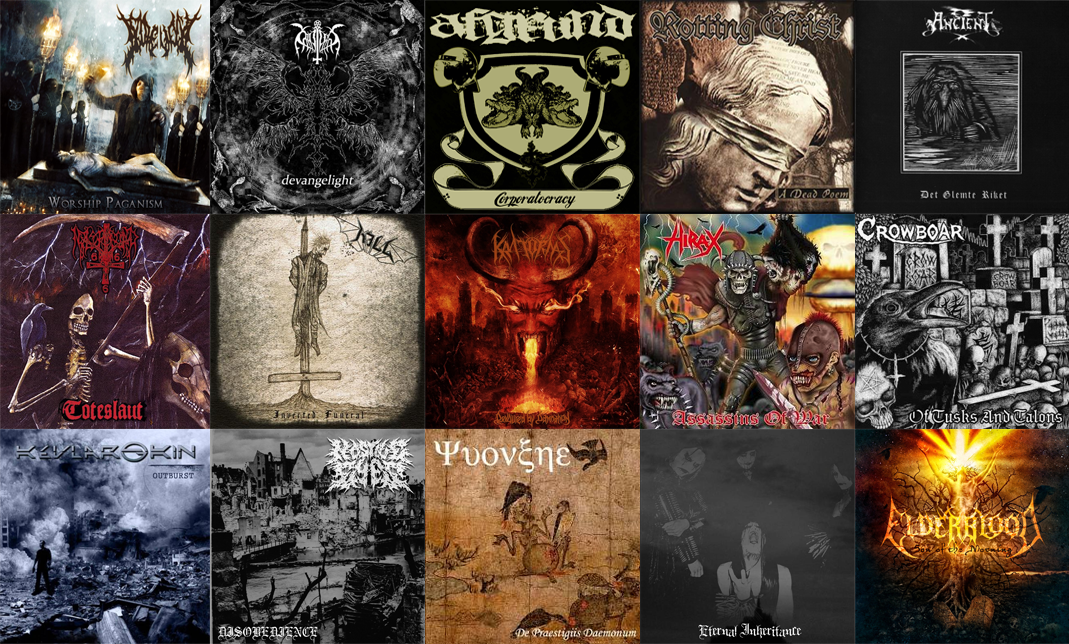 PAYMENT METHODS = Send well hidden CASH in letter OR Paypal OR Swish (in Sweden)!
Mailorder prices; 1xcd = 100sek/each
5xcd = 80 sek/each (400sek)
10xcd = 60 sek/each (600sek)+shipping!
we can ship with OR without jewelcases!
SHIPPING: POSTNORD 1-2xcd with jewelcases = 50 sek (sweden) + 75 sek (world) -påse S
+add 120 sek for tracking IF payment with PAYPAL!

CASH IS KING! = Send well hidden cash in letter = ASK!
SWEDEN=WE ALSO ACCEPT SWISH!+NOTE: -IMPORTANT: ADD 12 EUR/US$-world / 120 SEK – Sweden TO REGISTER YOUR PACKAGE (=TRACKING NUMBER + insurance!) WHEN USING PAYMENT BY PAYPAL!
-For orders email: downfall_records[AT]live.se
---
-DISTRIBUTION-sweden;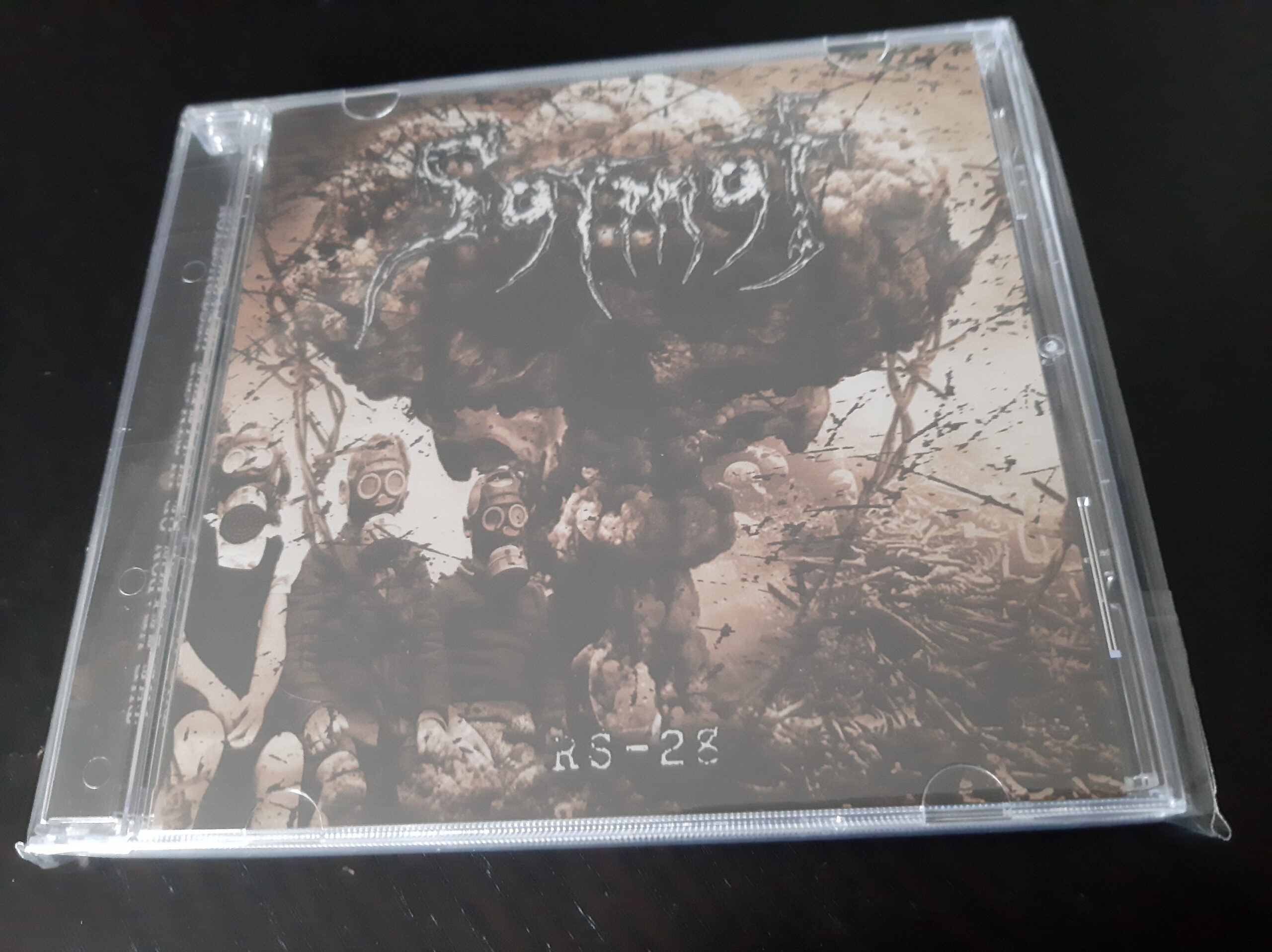 Distribution: SWEDEN
Sarmat (Poland) – "RS-28" CD
"The aggression and the speed in this mixture of death metal and black metal should be pleasant for ears of all fans of the genres mentioned.
The Polish SARMAT band is attacking with the debut full length album titled "RS-28".
Mass destruction and genocide are not the only lyrical themes of the album. 8 tracks, more than 33 minutes.
The CD format has been self-released by the band in the fully professional way (standard jewel case edition, full coloured booklet with 12 pages) in number of 500 copies.
For fans of: VADER, BELPHEGOR, BEHEMOTH."
Listen;
https://youtu.be/wGih1No2gBk
price; 100 SEK (10€) + shipping
Sverige SWISH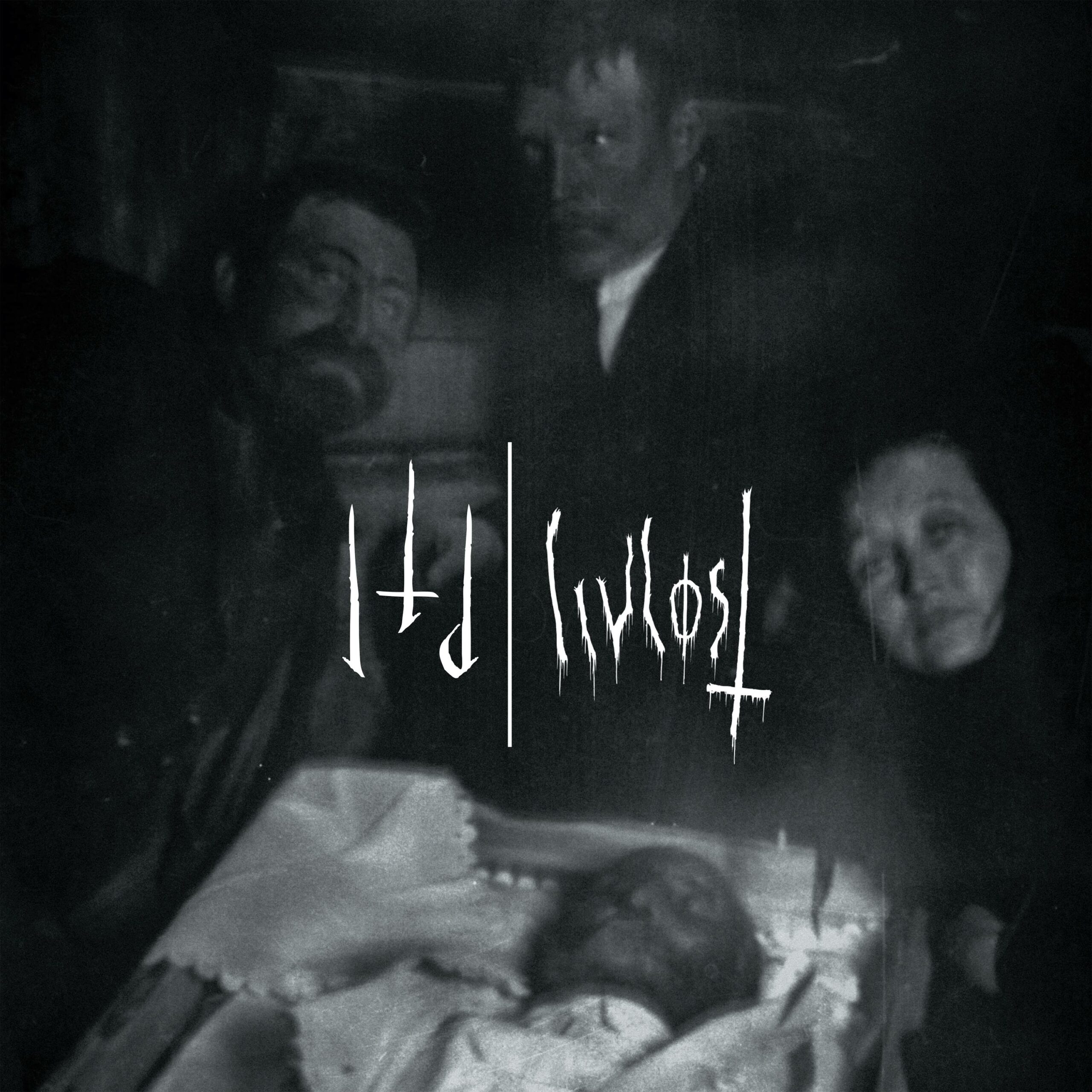 DISTRIBUTION: SWEDEN
Likskue Productions and Screaming Skull Records are proud to present a 7″ split between Ild and Livløst. two great Norweigna BLACK-METAL bands! PRE-ORDER NOW! we will only get a few copies…
UPDATE: Due to the industry-wide vinyl delays the planned split 7″ vinyl with Ild and Livløstt will not be released until 2022.
PRICE: tba
---
Mailorder-list:
SMA044 GÖTTERRDÄMMERUNG CZE Neuschwabenland CD
SMA043 BEAST WITHIN THE SOUND CZE Resistance CD SLIPCASE
ISP057 DEAD CARNAGE CZE From Hell For Hate CD
ISP049 DEWDROP CZE In Sump No One Can Hear You Scream CD
ISP047 SUBURBAN TERRORIST SVK Inhuman Breed CD
SMA021 EMBOLISM SVK Love Existence CD
ISP0545 MORBID ILLUSION SWE In The Crypt Of The Stifled CD
ISP043 VORACIOUS SCOURGE USA Our Demise CD/EP
ISP041 TERATOMA ESP In The Inside… Reborn The Flesh CD/EP
ISP040 MASS BURIAL ESP Breeding Plagues CD
SMA019 ABORTION SVK All You Need Is Hate CD
SMA009 SAMSARA SVK When The Soul Leaves The Body CD
Cenotaph – Puked Genital Purulency CD (2020 repress)
Cenotaph – Voluptuously Minced CD
Cenotaph – Putrescent Infectious Rabidity CD
Apparition/EA/Fenrisulf/Juno Bloodlust/Svar Fra Hedensk – Oriental Abyss, CD (ZDR 001)
Afgrund (SWE) – Corporatocrazy, CD
Altvater – chroniken, CD (GUC 010-09)
Ancient (NOR) – Det Glömte Riket, CD
Ancient(NOR) – Eerily Howling Winds, CD
Ajatus (SWE) – Blood 666, CD-replica
Ahumado Granujo (ZCE) – Splatter-Tekk, CD
Beneath Slumber – Triumph of Death, CD-replica
Bitterness – Resurrexodus, CD (GUC 030-15)
Bifröst – Mana Ewah, CD (EP056)
Cataplexy- Devangelight, CD (ZDR 014)
Cenotaph – Heart and Knife, MCD (STR01MCD)
Crowboar- Of Tusks and Talons, MCD
CAD – Deadnation, CD
Concrete Icon – Perennial Anguish, CD-replica
Concrete Icon – Through Agonizing Past, CD-replica
Cenotaph – Perverse Dehumanizad Dysfunctions, (coy 180-17)
Carnage – Purification Through Anihilation, (coy 178-17)
Cephalotripsy/Membro Genital Befurcator – Split, (coy 174-16)
Cursus Bellum – Accusing the Dead, CD-replica
Cursus Bellum – Accusing the Dead, Cassette (ltd. 250x incl sticker) + (-trade for other cassette only!)
Dead Infection – Corpses of the Universe, Digi-CD
De Praestigiis Darmonum – Yvonxhe, CD (ZDR 018)
Derogatory – Graveyard Lovers, (coy 170-16)
Deny The Urge – Subsequent Confrontation, CD (GUC 012-04)
Deny The Urge – Blackbox of human sorrow, CD (GUC 016-08)
Deny The Urge – As darkness falls, CD (GUC 034-17)
Doomed Timeline Theory (SWI)- S/T, CD-replica
Demogorgon -Where is he…, CD (GUC 026-13)
Dark Legacy – Ad Extremum Epilogue, CD-replica
Elderblood – Son of the Morning, CD
Engorgerectomy – 725, (coy 173-16)
Eyeconoclast (IT) – MCD (incl. 1 hidden bonus song!), CD-replica
Eyeconoclast (IT) – Unassigned Death Chapter, CD
Fatal Perdation – Cold, Starless, Moonless, CD (ZDR 003)
Fenrisulf – Eternal Inheritance, CD (ZDR 020)
Fimbultyr – Niddikter, (uer057)
Fetal decay – Your Enemy is You, (coy 181-17)
Frozen (spa) – The Unborn, CD
Fatal portrait – An Elusive Instinct…, CD
From North (SWE) – S/T, CD
Fimbulvet – Heidenherz, Digi-CD (2-EP056)
Gnome- Silent Scream, CD (ZDR 012)
Gorugoth – S/T, CD (ZDR 004)
Glossectomy – Impediments From Dysplasia, CD (BCE003)
Gorevent – Worship Paganism, CD (BCE006)
Gorevent – Abnormal Exageration, CD (BCE005)
Gra – Ending, Digi-CD (uer062)
Goreinhaled (SP) – Unleash the Bloody Storm, CD
Gypsy Chief Goliath – It's a Walk in the Mist, CD-replica
Grand Massive (DE/SWE), MCD
Holocausto Canibal – Larvas, CD (BLP0136)
Hirax – Assassins of War, MCD (SMG032)
Hostile Eyes – Disobediaence, CD (BCE002)
Hybrid viscery – Redneck Abomination, (coy 168-16)
Hypnos – The Whitecrow, CD (EP060-2)
Infernal Necromancy – 1997-2000, CD (ZDR 008)
Insision – End of All, MCD (SR148)
Kali Yuga – S/T, CD-digipack (GUC 031-15)
Kali Yuga – Wrath of durga, CD (GUC 024-12)
Kill – Inverted Funeral, CD (THR107)
Kill – Burning Blood, CD (SEED023)
Kratornas – Devoured by Damnation, CD
Kevlar Skin – The Bereaved, MCD (LFP009)
Kevlar Skin – Outburst, CD (LFP011)
Koozar/Bangivanz Abdul, CD (ZDR 026)
Korp – Hel Kallar, (uer060)
Logistic Slaughter – Corrosive Ethics, (coy 166-16)
Lux Divina (SP) – Walk Within the Riddle, CD (EP059-2)
Myocardial Infarction – Revitalization of the Perniciousness, CD (BCE004)
Modic Vomiting Pus – Thoracoahdominal Viscerectomy, CD Digi-file (BCE007)
Mental Apraxia – Against Human Manipulation, (coy 172-16)
Misericordia (SWE) – Erase the Skies, MCD
Misericordia (SWE) – Dechristianize, CD
Master charger, CD-replica
Nåstrond (SWE) – Conquering the Ages, CD
Nåstrond (SWE) – From a Black Funeral Coffin, CD
Nomenmortis (svk) – Misanthrone, MCD
Nomenmortis – Exterminating the Bastard Forces, MCD
Nocturn (SP)/Deamonlord (SP) – split, CD
Nefarium (IT) – Praesidium, CD
Nocturnal Feelings – Compilation, CD replica
Nine Treasures – S/T, Digi-CD (EP064)
Nivlhel – Nivlhel, Digi-CD (EP043)
Oxidised Razor – Gore Invasion, (coy 175-16)
Odroerir – Das Erbe Unserer Ahnen, CD (EP065-2)
Storm Breeder – The Knave, CD
Sick Morgue – Surgical Mutation, (coy 171-16)
Sudden Rage – Fire up the Chainsaw, (coy 177-17)
Sorgsvart (NO) – Vikingtid og Anarki, CD (EP061)
Thokkian Vortex – Into the Nagual, (uer058)
Svartnad (SWE), MCD-replica
Tor Marrock – Destroy the Soul, CD-replica
Trailer Trash Terror (FI), CD-replica
The Anthagonist (SP), MCD-replica
Permanent Midnight – Under the Blood Moon, CD
Pigskinner – The Slaughterhouse Sessions, (coy 169-16)
Purulent Jacuzi – Stench of the Drowned Carrion, (coy-17)
Phantasma (SVK) – Gospel, CD
Root – Kärgeras, CD
Rozelinik – Nihil: The Acheron of Multlciform Regation, CD
Rotting Christ (GRE) – A Dead Poem, CD
Reconance Cascade (SWE)/Järnbörd (SWE)-split cd, CD
Undecimber – Seven Nights in Sin, CD-replica
Undecimber (SWE) – Dead Inside, CD-replica
Utmarken(swe) – Utmarken, CD (EP054)
Velocidad Absurba/Kevlar Skin – Split CD (HEC007)
Vanstorbing Insolobridishn – S/T, (coy 176-17)
Zrymgöll – Mighty tavern, CD (GUC 029-14)
Ömheten – Själv, (uer055)
Handful of Hate (IT) – Blood for Blood, MCD
---
VINYL:
Nåstrond (SWE) – From a Black Funeral Coffin – LP (ltd. 300x) – silver print on front logo/title… NOTE: 666 SEK!
Nåstrond (SWE) – Toteslaut – LP (ltd. 300x) – insert w/ lyrics + silver print logo/title on front… NOTE: 666 sek!
Nivlhel (SWE) – Ur Vrede Född" 10″ – EP50…250 KR
Reconance Cascade (SWE)/Järnbörd (SWE)-split LP(444xLTD) 150 KR
Stormhunter (035-17) – Stormhunter, LP …250 KR
Deny the urge (034-17) – As Darkness Falls, LP …250 kr
Bitterness (033-17) – Memories of a Dying Past, digicd
Stormhunter (032-16) – An Eye for an I, LP …250 kr
Bitterness (030-15) – Resurrexodus, LP …250 kr
Antipeewee (028-14) – Human Grill Party, LP …250 kr
Mort douce (027-14) – The Walley of Blood and Death, 10″ …250 kr
Deny the urge (022-11) – In Consequence, LP …250 kr
-SHIPPING:
Sweden: POSTNORD
1xLP=80 KR-inrikes (500gr)
2xLP=100 KR-inrikes (1000gr)
1xLP=160 KR-REK inrikes (500gr)
2xLP=190 KR-REK inrikes (500gr)
World: POSTNORD
1xLP=10 EUR-regular shipping, WITHOUT insurance/ tracking-number! We are not responsible for damaged/lost items!
2xLP=16 EUR-regular shipping, WITHOUT insurance/ tracking-number! We are not responsible for damaged/lost items!
1xLP=25 EUR-INCLUDING insurance/ tracking-number!
2xLP=30 EUR-INCLUDING insurance/ tracking-number!