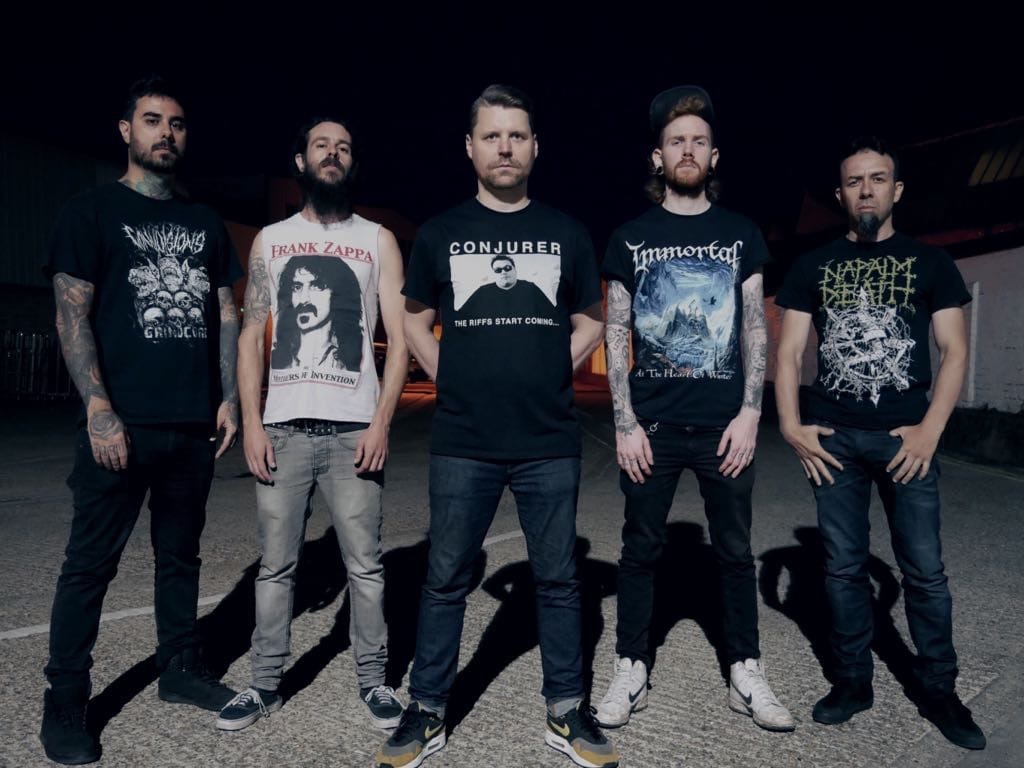 Origin: UK
Style: Grind/Metal/Hardcore
Formed: 2014
Released on: Downfall Records
Line-up
Iain Scott – Vocals
Aitor Gazzoline – Drums
Donnie Burgess – Bass
Nando Thommessen -Guitar
Senen Garcia – Guitar
Bio
Founded in 2014 in the bleeding heart of London, The Brood embrace multicultural diversity with members from England, Tenerife and Galicia.
Stylistically, the music is a fusion of pummelling blastbeats, grinding hardcore, blackened metal with an underlying spirit of punk rock flowing through it all.
The Brood has shared the stage with the likes of Rotten Sound, Leng Tch'e, Teethgrinder, Enabler and Employed to Serve, to name a few. Not being shy of big crowds, the band was part of Bloodstock 2018 and Incineration Fest 2019.
In 2018, after a vocalist change, the band continue to move forward stylistically and lyrically chomping at the bit to use music as a tool to speak out against current day struggles against Capitalism, Politics, Facism, Sexism, Racism, Corruption and their consequences on every living being on Earth.
External links
Facebook
Interviews
—
Released on Downfall
FALLEP042 / 2019 / The Brood – Democratic Warfare
Related media