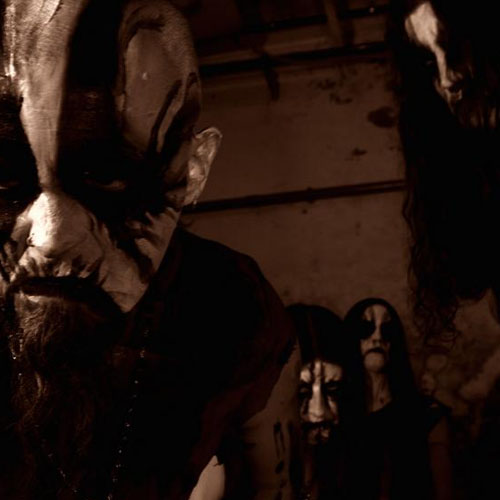 Origin: Italy
Style: Black Metal
Formed in: 1997
Line-up
Carnifex – Guitar & Vocals
Adventor – Guitar
Vexator – Bass
Garghuf – Drums
Bio
Nefarium was formed in the second half of the 90's and since the beginning the band had as purpose playing fast, violent and satanic Black Metal. Hailing from the extreme North of Italy, its members Carnifex, Adventor and Ghoul gave birth to the very first release in 1999.
The demo "999", which was characterized by cutting riffs, icy electronic drums and strong echo effected vocals, was well received from both the press and the audience.
Later on, in 2001, Avernus is released by Maggot Records. Thanks also to the collaboration with Summum Algor, the Nefarium drummer, "Avernus" represents a further evolution of the band.
Due to the particularly fast drumming, the musical style tends towards bands such as Marduk, Dark funeral and Setherial. After the release of Avernus, Ghoul leaves the band, Carnifex takes care of vocals while Adventor begins the composition of the songs for the new album called "Praesidium".
In 2004, a deal for the album was signed between Nefarium and Downfall Records. The Swedish label publishes "Praesidium" which holds the same raw mood of the previous work but with a more powerful and cold sound. The press reactions for Praesidium are good and the album gains more and more positive reviews appearing on several specialized magazines. This tolls the moment in which the band emerges from the shadows and becomes a recognized force.
External links
Metal Archives
Facebook
Released on Downfall
FALLCD014 / 2005 / Nefarium – Praesidium
Related media