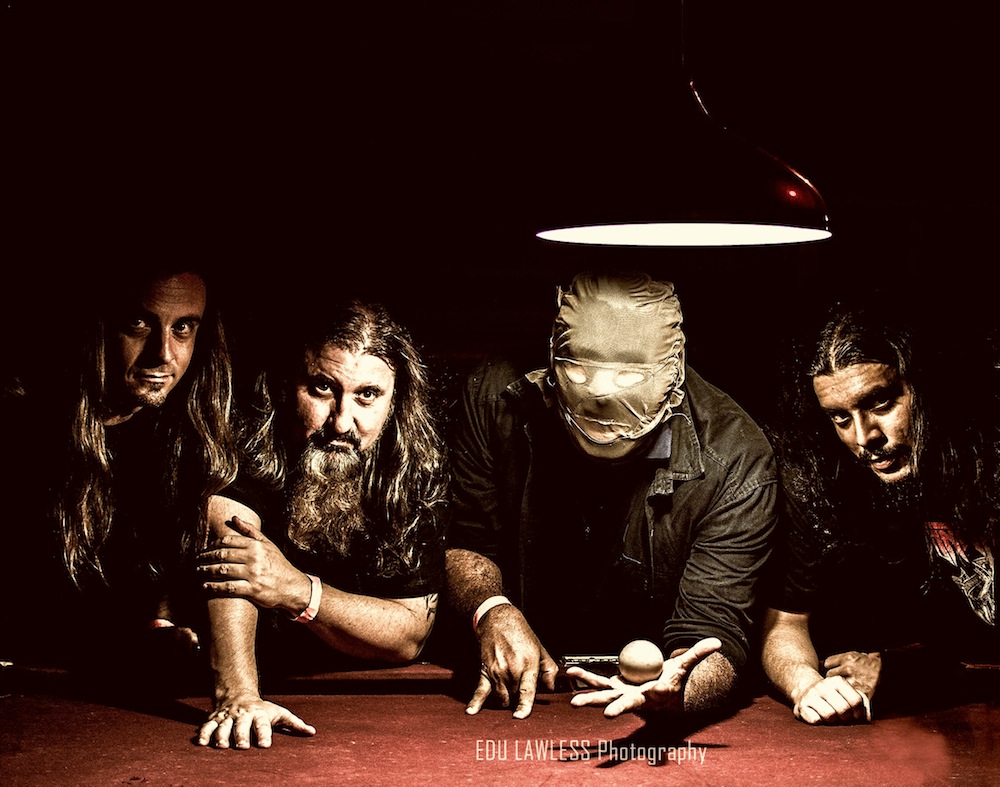 Origin: Brazil
Style: Death Metal; fast and technical, US-inspired 80ies
Formed in: 2015
Released on: Downfall Records
Line-up
Loi Trejo – Vocals
J. Lugger – Guitar
Morales Elmano Bass
Niko Teixeira – Drums
Bio
MONSTRATH is a demon of the Enki line, a female demon, less popular than others but as powerful as all, perfectly matching the sound mass of the Band.
Synthesizing our thoughts came MONSTRATH, powerful Riffs, Death Metal influenced by the 80's.
Bleeding out by the speed of J. Lugger's guitar, shredded by the ravaging pickings of Bassist Morales Elmano, furiously pouring each word of each phrase, vocalist Loi Trejo, and Niko Teixeira's
hammering, form the band.
Located exactly at 23°10'44″S, 45°53'13″W, the initial idea was elaborate work and very angry, after much talk and meetings the path is traced, of course with the help of the current technology, reality
began to change after some auditions.
The band closes a record deal with Downfall Records (Sweden) to release the first single.
The recordings took place between January and March 2017, the single features the song "Child of God". The work has a drums produced by Anthony Stalker and Niko Teixeira, bass and vocals recorded at the Loud Factory studios (São Paulo) and guitar recorded at Ás Estúdios (São José dos Campos), technique and very, very fast, the music will also come out In Videoclipe, a joint production with Ricardo Palomares.
External links
Official website
Facebook
Interviews
The Grinder (2018)
Metal Militia (2017)
Released on Downfall
FALLCD037 / 2018 / Monstrath – The World Serves to Evil
FALLDS034 / 2017 / Monstrath – Child Of God (digital single)
Releated media