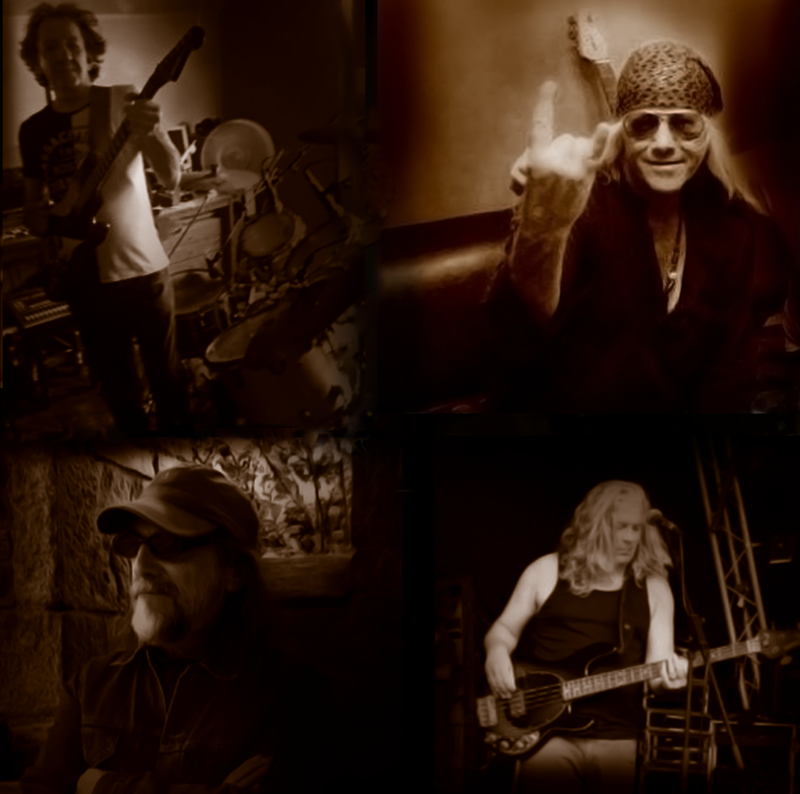 Origin: UK
Style: NWOBHM
Formed in: 1979
Released on: Downfall Records
Line-up:
DRUMS – MIKE (STAV) STAVOSKI
GUITAR – PAUL BUTTERWORTH
BASS GUITAR – P J PHILLIPS
LEAD VOCAL – CAMERON VEGAS.
METAL MIRROR were formed in the county of Middlesex in 1979 at the beginning of the NEW WAVE OF BRITISH HEAVY METAL movement. One year later they released one of the most legendary 7 inch singles of the entire period, namley – "ROCK AN ROLL AINT NEVER GONNA LEAVE US" with the b- side "ENGLISH BOOZE". Released on the MM label.
In 1981 they had there track HARD LIFE included on the Legendary NWOBHM compelation album HEAVY METAL HEROES. One of the Bands recorded live shows from 1981 was released in 2006 on two vinyl LPs "METAL MIRROR vol 1" and "METAL MIRROR vol 2".
In 2014 a collection of everything they had ever recorded in the studio 1979 – 82 (1982 being the year the Band broke up.) Was released as the award winning album "METAL MIRROR vol 3". This album was released on CD and as a double vinyl.
In 2016 "METAL MIRROR – The Dingwalls Tapes – Live In London – June 15th 1981" was Released on CD.
In 2017 the band reunited, bringing in new drummer Mike ( Stav ) Stavoski and recorded a new studio album; "VODKA HELL AND ANGELS", which was released on digital format only on 7/7/2017.
Now in 2018 "VODKA HELL AND ANGELS" will be released on CD + digital, with a 8 page booklet with lyrics etc on DOWNFALL RECORDS.
External links
Official site
Facebook
Metal Archive
Interviews
The Grinder (2018)
Released on Downfall
FALLCD038 / 26/10 2018 / Metal Mirror – Vodka Hell and Angels
Related media