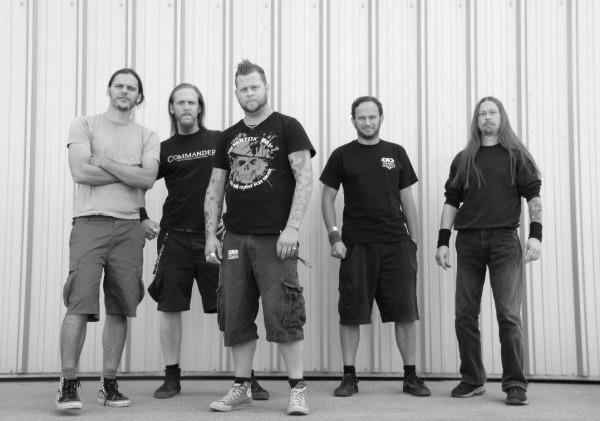 Origin: Germany
Style: Rock & Roll/Stoner/Blues/Metal
Released on: Downfall Records
THE GRAND MASSIVE was founded early 2008 by Jochen and Jürgen, they played together before in the german DOOM Metal underground band called CURSED. Jochen is the owner of the german underground Heavy Rock label DAREDEVIL RECORDS and he played guitar at DUSTER 69. After they wrote some tunes, Holger from the Postcore band ANYTHING BUT YOURS joined the band. Tony from swedish kick ass rockers CAVUS was next in THE GRAND MASSIVE and with longtime friend Toby from the Munich Death Machine COMMANDER and BULLFUCK the right guy is on the bass-guitar. GRAND MASSIVE played WACKEN ROCKS South in August 2009 with bands like SLAYER, VOLBEAT, DORO, GRAVE DIGGER, EDGUY and many more. Now our selftitled five track album is released and there is a lot of good reviews coming in from all around the world. Now we are looking forward to do some live gigs all over the place and bring you what we got in store for you.
Released on Downfall
FALLCD019 / 2010 / Grand Massive – S/T
Related media