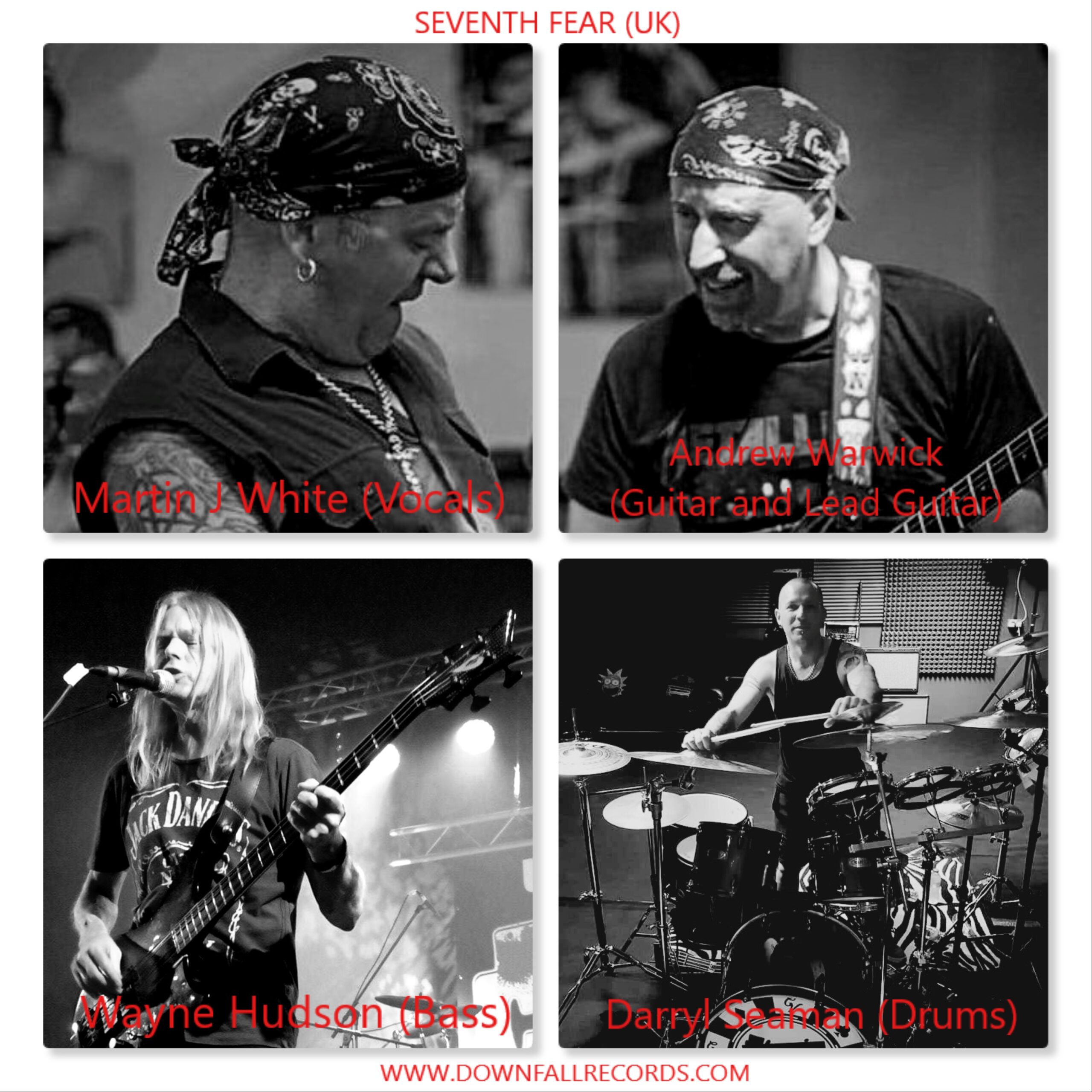 Origin: UK
Style: NWOBHM
Released on: Downfall Records
The London/Essex based four-piece Metal band was originally formed in 2012.
The band is led by singer Martin J White (previously of Zue AXS and Gun Metal Grey), on guitar is Andrew Warwick (previously of Aftershock, AXS and Gun Metal Grey), on bass is Wayne Hudson (previously of Satans Empire) and on drums is Darryl Seaman (formaly a session/dept drummer).
Seventh Fear are at the leading edge of British Rock and Metal and their songs feature pounding verses with catchy hook like choruses that you will be humming for the rest of the day.
Seventh Fear are the new NWOBHM for 2021 and beyond.
Line-up:
Martin J White: Vocals
Andrew Warwick: Guitars
Wayne Hudson: Bass
Darryl Seaman: Drums
Press contact:
…
Interviews
…
External links
Facebook
Released on Downfall
FALLDS056-SEVENTH FEAR-"IN THE SHADOWS" DIGITAL SINGLE-TBA
Related media
…